Jeff's Home | SAAB Portal | SAAB Scrapbook | SAAB 96
The Story...
I was looking through the TSN Classifieds and saw this:
1970 Saab Model 96 V4 (Posted 2/1/2006)
Color: Beige Trans: Manual Mileage: 179,204 Price: $1800
Purchased Saab in September 2005. Prior to that sat in barn for 9 years after partial restoration. Bought originally in California - only some surface rust, underbody clean with original undercoating. Since purchase have rebuilt Solex carb, new water pump, alternator, battery and full tune up. Car has been driven only 47 miles since buying. Starts 1st time, runs and drives well. 6 new tires. Many past service records. Need room, must sell ASAP. Call for more details. Contact: Jim Sanner, Newfield NH....
Well, Newfield is near Exeter, and that's about 80 miles from me... so, some emails, and some phone calls later, we were on our way. My son was the excursion photographer and guard [beware orcs, goblins and TROLLS!]. The car has it's flaws, and needs some TLC, but overall it is solid and strong. I'm so psyched!
Gettin' Ready!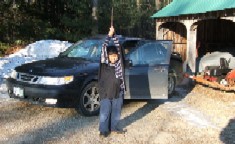 First Peek...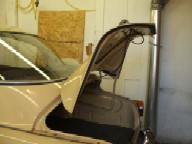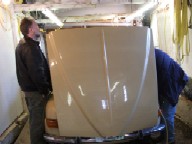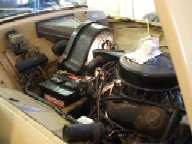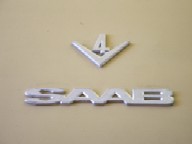 Out for a test spin...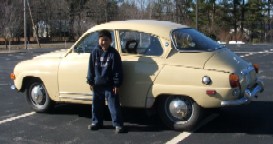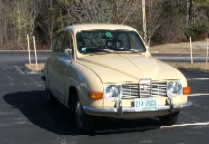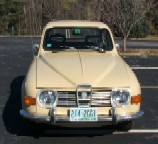 Hello Dolly!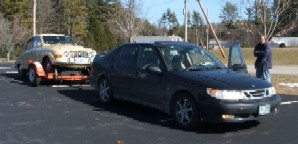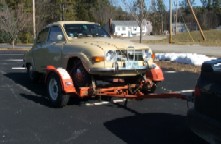 May the 96 Live Long and Prosper!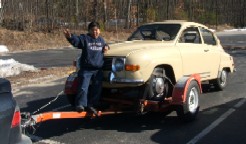 Do you know of a site, image or info that should [or shouldn't] be here?
Or the provenance of something that's not properly credited?
If any image is yours and you don't want it up here, just let me know! Email me!
Entire site noodled with and © Vinter 2005/06! If you have comments or suggestions,
email me at webmaster@peacetek.net Cooked with Macromedia Dreamweaver


Best viewed with a Computer Monitor
Jump to: Scrapbook, SETI, Conventions, Wheels, Clubs, Dealers, Etc., odd stuff
Return to Top